PAT STUART
Books and Columns
FEATURED BOOK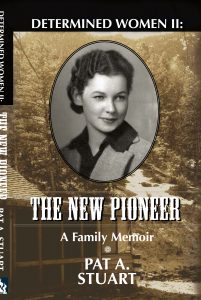 She was just a little bit tired.
She was just a little bit tired every day.  Tired of conforming.  Tired of being a 1950's housewife and mother.  Tired of the world she inhabited.  Then came the chance to lease a small patch of wilderness.  She jumped at it; packed up her children, a tent, a horse, and supplies and set up camp.  She'd never cooked over an open fire or hauled water for bathing.  She'd never faced a bear or … pretty much anything.  But she had helped build a house.  Now, she set about building a 1,200 square foot cabin the old way, with hand tools.
Her maiden name was Marolyn Miller.  She was the daughter of Ostfreisen and Scottish immigrants who pioneered in the 1800's, and this is her story.
Purchase at Legends
On Amazon
Or order an autographed copy from the author
FEATURED COLUMN

There Oughtta Be a Law
"There oughtta be a law!"  You hear that often enough.  But, wait!
There is a law or ten or fifty or fifty million.   Last year our Republican-dominated Wyoming legislature gave us 200 more.  That's just in Wyoming.  This year—with the legislative session almost upon us—we can expect what?  Another 200?  Another 200 ways for others to meddle in our lives?
Don't get me wrong.  I'm all for the social contracts necessary for us to live as amiably as possible with each other in what is a way too crowded world.  We need speed limits.  We need other laws governing what lanes you use and when.  Believe me!  I've lived in places where those don't exist and where driving is more hazardous than Russian Roulette.
No.  What I resent is:  the constant passage of new laws, statutes, executive orders, and ordinances that try to control our lives, requiring bigger and more expensive methods of enforcement at Federal, state, and multiple local levels; expansion of court systems to adjudicate existing law and … by the way … create new bench laws; incarceration of those who offend—which now stands at 2.2 million …  continue reading.
Or visit the Powell Tribune
THE AUTHOR

Pat Stuart
Pictured here, I had recently retired from a 31-year career in CIA operations, time that took me to many parts of the world and gave me an excellent range of skills.  Breeding and training horses wasn't among them, but I jumped into horse farming and into becoming reacquainted with my home state, Wyoming, with total and totally misplaced confidence.  It wasn't long (a matter of months) before I learned exactly why the biggest ranches in this state–where horses outnumber people–belong to orthopedic surgeons (that may not be entirely factual–the part about surgeons–but you get the picture).
Thus, it was that my excellent government insurance contributed mightily to my doctors' skill sets and well being, while they regularly put me back on a horse.
A steep learning curve and several years later, I had the foals I'd wanted to breed, a tack room hung with ribbons, and a farm graced with beautiful animals.
But all things do pass and, eventually, I had to open a new chapter–one where time on a computer counts for more than time on a horse.
It's certainly safer as you'll see if you explore more about the author.
REGIME CHANGE
(A novel of espionage and adventure)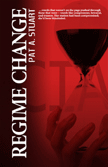 Announcing the publication of former CIA officer Pat Stuart's REGIME CHANGE about which a former colleague says:  "REGIME CHANGE captures the culture and spirit of the Agency's operations directorate with a fast-paced plot and well-defined characters."
The Plot
CIA's woman in North Africa, Tyler Grant, is a fast-tracker with a brilliant career, an enviable counter-terrorism record. and a powerful husband who finds her life and her job threatened.  A secret cyberwar project, the events of the Arab Spring, and an elite quick reaction force drive the action as Regan learns the truth of the phrase "with friends like these, who needs enemies."
Read kudos for the book and the first chapter.  Click here.
Purchase at:
DETERMINED WOMEN I:  THE OSTFRIESENS
In the old land she was a domestic drudge, the bearer and carer of children.  In the new?  Ickka Buss survived unimaginable hardships to become one of the most successful and notable farmers in Adams County, Illinois.  Hers is a story of determination and inspiration.  Hers is the story of the woman immigrant.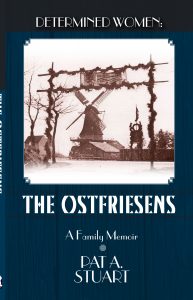 Large numbers of us delve into family history to find that our great greats faced circumstandes that would have sent some of us (me among them) running and did so wearing bonnets that cut off their peripheral vision, skirts that hampered movement and were often weighted down with mud.  They had nothing like underwear and suffered through their monthly "curse".  They watched their female relatives and friends die in childbirth and bore their own children with fortitude.  THEN their husbands dragged them from their homes and dumped them in a wilderness.  This story is for them.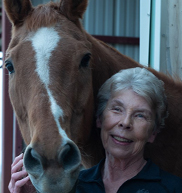 Ideas and words to provoke thought…
contactpat@patstuart.com